The National Communications Director of the National Democratic Congress (NDC), Sammy Gyamfi has slammed the presidency for allowing American rapper Meek Mill to shoot a music video at the Jubilee House.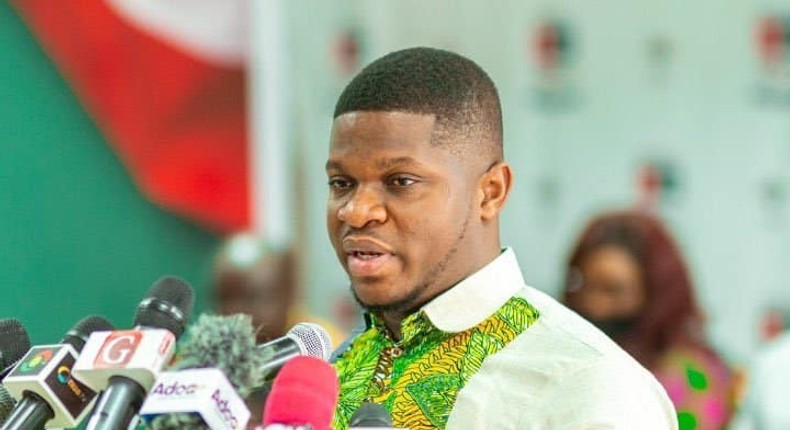 Sammy Gyamfi
He said the seat of the Ghanaian presidency has been desecrated by the antics of the Philadelphia based rapper and his crew.
According to him, Ghanaians are tired of what he sees as constant embarrassment the President and his government constantly bring upon them.
"It's a disgrace. How can we allow such a filthy thing to happen at the seat of the presidency of Ghana? It's very shameful for one to disclose his/her nationality as a Ghanaian when such things happen.
"The video shoot is not funny at all, how can we allow a musician with shorts into the presidency? It's so saddening the shots taken in front of the President's lectern. It's very sad seeing some of these things," Sammy Gyamfi said in an interview on Asempa FM on Monday.
Mr Gyamfi queried if the security protocols of the Jubilee House have broken down.
"Is the presidency no more a security installation, the place where our ministers hold cabinet meetings? We allowed the rapper to use a drone as well at a place we call a security zone".
He thus advised the government to ensure that such things do not occur in the future.
"We should stop becoming a laughing stock to the world. This is a serious matter and our leaders should ensure it doesn't repeat itself. We should make sure we protect the sanctity of the presidency".
Meek Mill, has, however, deleted the video from his social media platforms and apologized to the presidency.
"To the people of Ghana, no video I drop is ever meant to disrespect the people of Ghana …. The fastest way to make a connection is thru music and I wanted to do that by displaying art … I'm in my 30s from America and didn't know much about the lifestyle here"
"My apologies to the people if any disrespect! We still gonna push to make the connection between black people in America and Africa … what I'm trying to do is more than a video and you should see coming soon! My apologies to the office also!"
The artist on Sunday, January 8 in an Instagram reel shared a video of his new composition where he was seen in a video at Ghana's state house in the company of his colleagues jamming to his track.