The National Democratic Congress (NDC) will on Monday, March 20 deliver what it describes as the True State of the Nation Address at the University of Professional Studies (UPSA) in Accra.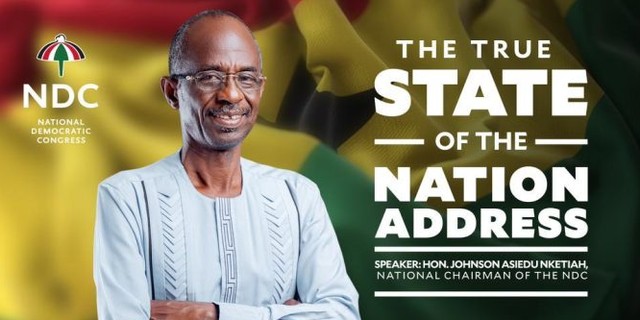 NDC
The address will be delivered by the Chairman of the NDC, Johnson Asiedu Nketiah.
The 'True State of the Nation Address' is expected to parry 'The State of The Nation Address' delivered by President Akufo-Addo on Wednesday, March 8.
TSONA
Under the auspices of the party's National Communications Bureau, the address is expected to heart on the many challenges that have struck the economy and factors having the country seeking an IMF bailout.
Link Up for all your Online and Socila Media Boosting works. +233 (0) 559 1576 32