Reports suggest that Marjorie Harvey, the wife of comedian Steve Harvey, is pursuing a divorce from him after purportedly being discovered in an extramarital affair involving their chef and bodyguard.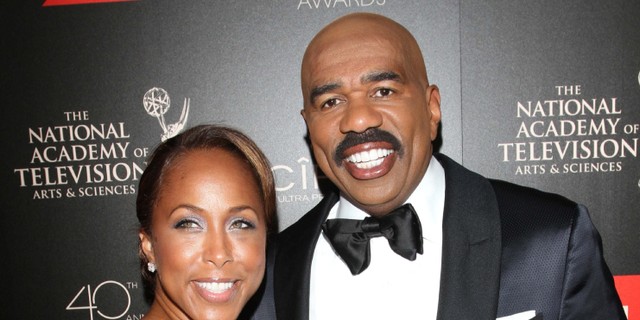 Steve Harvey X Marjorie Harvey
According to online blogs, Marjorie has initiated divorce proceedings through legal representation and is reportedly aiming to secure half of Steve's estimated $400 million net worth. Steve Harvey and Marjorie Elaine Harvey have been in a seemingly content marriage for many years.
This marks the third marriage for both individuals, and it's notably Steve's longest-lasting union, having endured for over 15 years.
The revelation of infidelity within the family has shocked many of their admirers who had looked up to them as role models. Interestingly, Steve had previously cheated on his ex-wife with Marjorie before they became a couple.
It's reported that Marjorie used a lawyer, who happens to be a cousin, to assist her in legally blocking Steve's ex-wife from seeking retribution through court proceedings. In 2021, Marjorie publicly mentioned feeling sexually empowered while suggesting that Steve was no longer content in the bedroom.
Steve Harvey has released a press statement addressing the situation, describing Marjorie in less than favorable terms and asking for privacy during these challenging times.
Marjorie Harvey is well-known for her involvement in fashion, entertainment, and philanthropy.
She is celebrated for her impeccable sense of style and fashion choices. The couple's marriage, which began in 2007, has attracted considerable attention, as both individuals have frequently shared glimpses of their lives through social media.